You have the power to restrict complete access to your account either temporarily or permanently by using the Self-Exclusion settings in your account. To do so, follow the instructions below:
Login to your account
Click on your profile in the top right corner
Select "Responsible Gaming"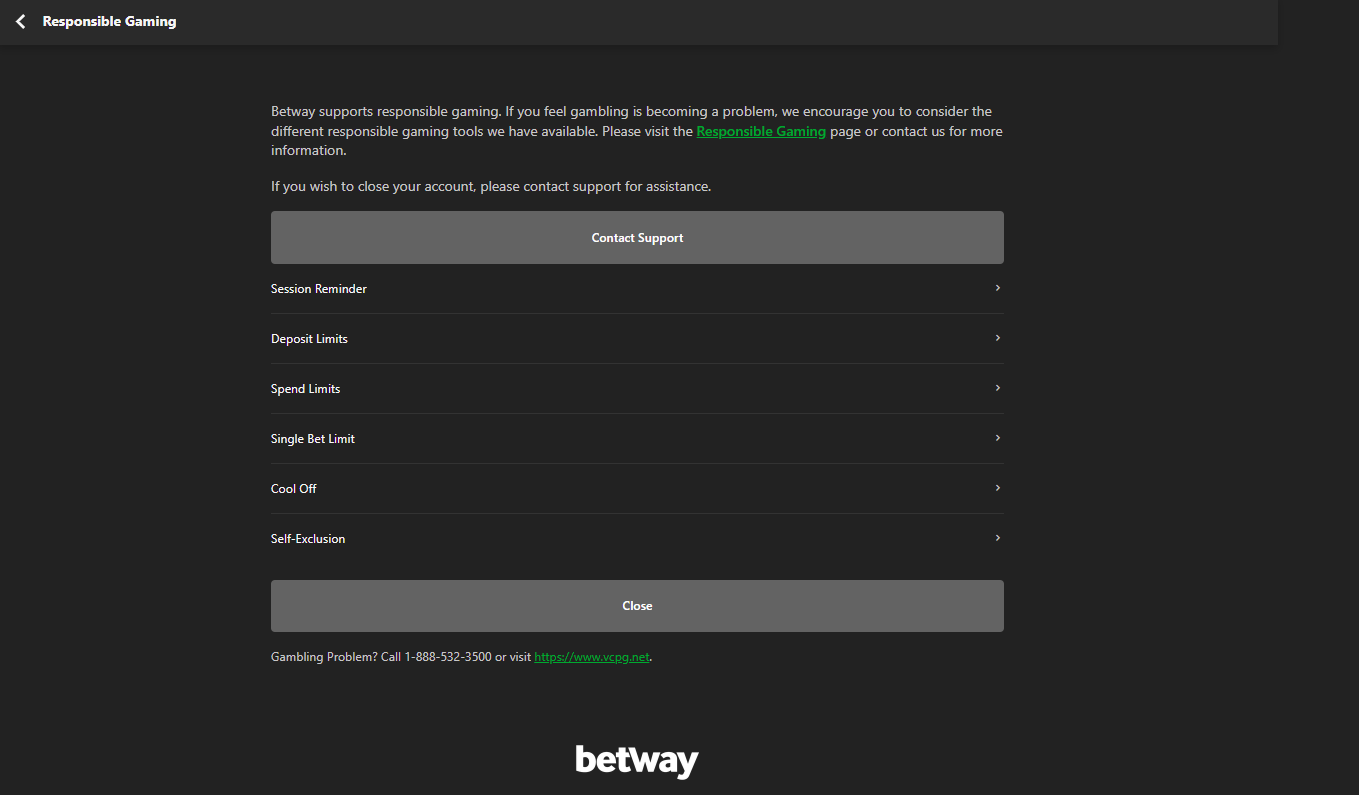 For Cool Off:
Select 'Cool Off (in days)' if you want a temporary restriction to be placed. Select your Cool Off period (3 days, 1 week, 1 month, or 3 months), and select continue. You will then be logged out of your account and will be unable to log back in until your Cool Off period expires.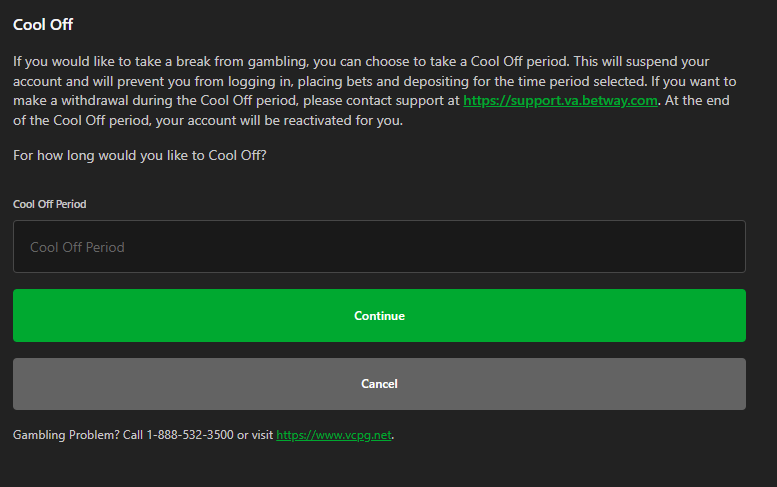 For Self Exclusion:
Set the time period you would like to be excluded, either 6 months or 1 year. Click continue to be brought to the terms and conditions of the Self Exclusion, then confirm. You will then be logged out and removed from all marketing materials for gambling in the state of Virginia.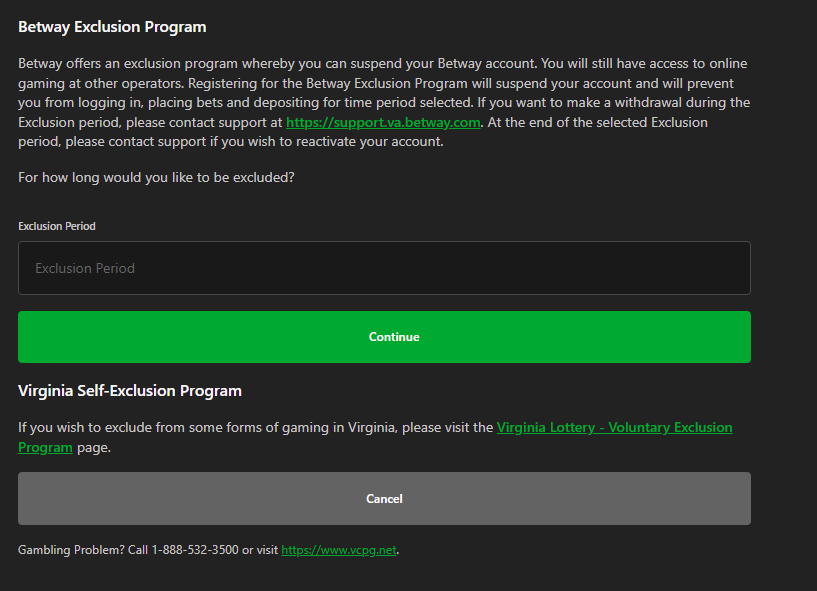 If you or someone you know has a gambling problem, help is available. Call 1-888-532-3500 or visit vcpg.net.