Same Game Parlay
At Betway, we believe in the skill and expertise of our customers. You do not need us to tell you what markets to pick and combine. That decision is yours and yours alone.
That is why we have Same Game Parlay! It is available on all major Soccer events, and you can combine up to six markets in a single game.
Our Same Game Parlay will price up your unique markets with competitive odds, giving you an unmatched betting experience. It is your pick, your game, your way!
How is this different from other parlays?
The standard parlay is a great way to spread your excitement and insight across multiple games. Same Game Parlay lets you focus on the games you are most passionate about. You get the amazing parlay odds all on that one specific game you are interested in!
With Same Game Parlay, you know as soon as your game has settled if you have won. No more waiting for a game days into the future to end. Everything is condensed into on NFL game or USL Championship Match.
How do I use Same Game Parlay?
We make it simple to place a Same Game Parlay. Select the sport that you are interested in with Same Game Parlays available, and the upcoming game you want to bet on.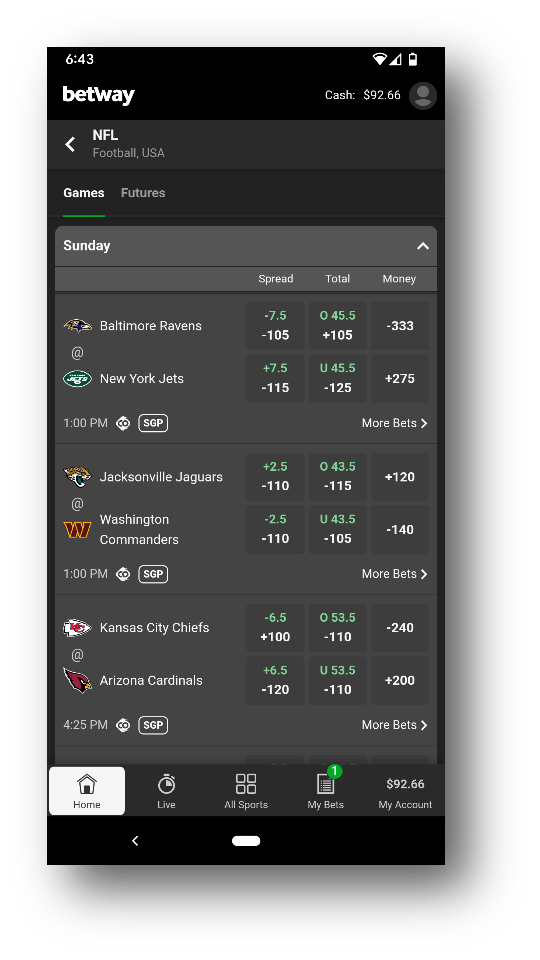 From there, you can decide which markets you want to bet on. They can be from the main markets for the entire game or individual periods during the game. For example, select Ravens to win on Moneyline, The Ravens to beat the Spread of -6.5, and the Over at 44.5 to create one Parlay Bet with custom odds just for your custom selection. Pick any markets in the game that keep it exciting.
Adding the bets to your bet slip will automatically start building the Same Game Parlay. You can see the new odds right there in your bet slip. Choose up to 6 markets in the game to craft exactly the right parlay.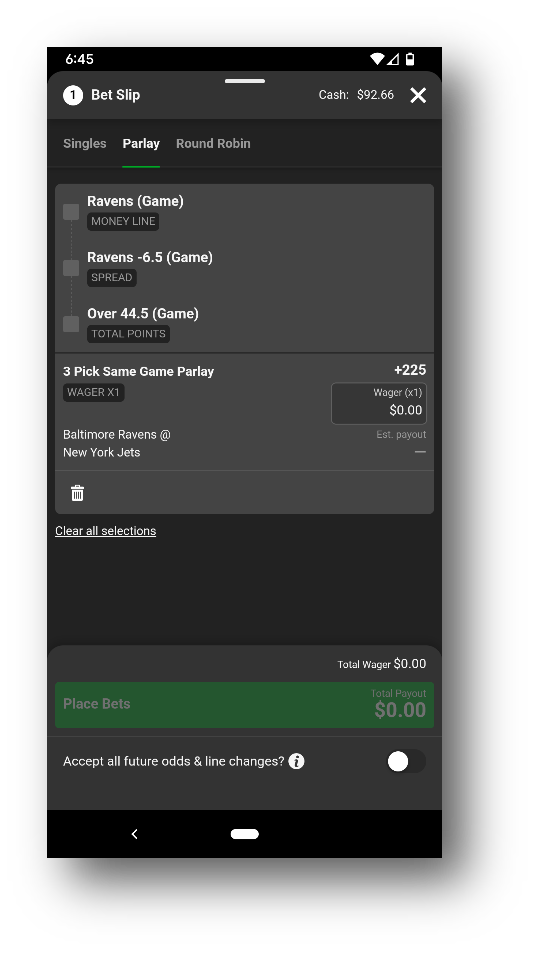 Enter your wager, place your bet, and you are ready for game time.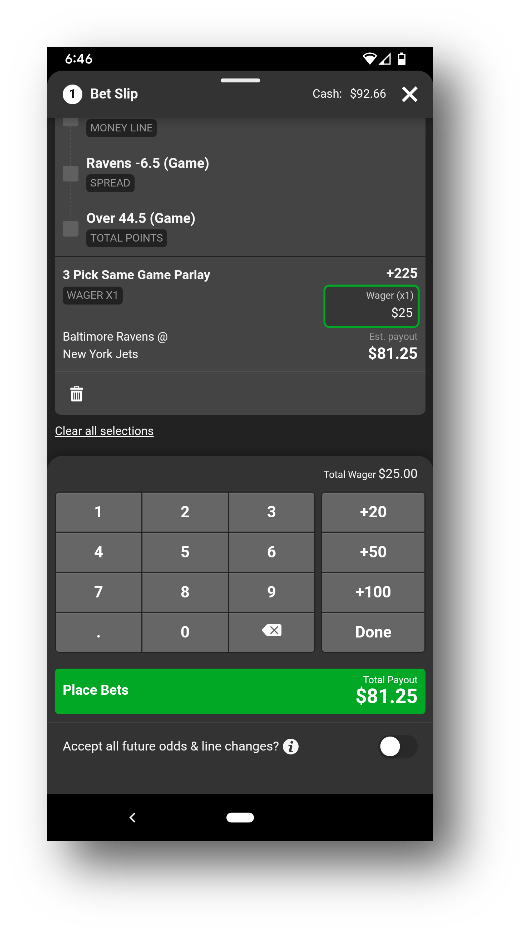 Can I use Same Game Parlays with other bets?
Our Same Game Parlays are not able to be combined with single bets and standard multiple bets. Similarly, the Same Game Parlay bets must be separate from standard multi-game Parlays. Same-Game Paraly does not allow the use of Free Bets. To know more, please see our House Rules about Parlays.
Do I qualify for Same Game Parlay?
All our customers with verified Betway accounts can make a Same Game Parlay bet! Some limits may apply. To know more, please see our House Rules about Parlays.