What is Biometric Login ?
Biometric login is a form of authentication that uses facial recognition or fingerprint reader technology to detect and authenticate your identity when you access a mobile app.
Setting it up is easy!
Regardless of what type of device you have, the next time you login to your Betway App, it will offer the option to use biometric login.
Select the first option to enable biometric login for your device. Once this feature is set up, you can use it to securely and conveniently sign in to your Betway account, it's that easy!
iPhone Device: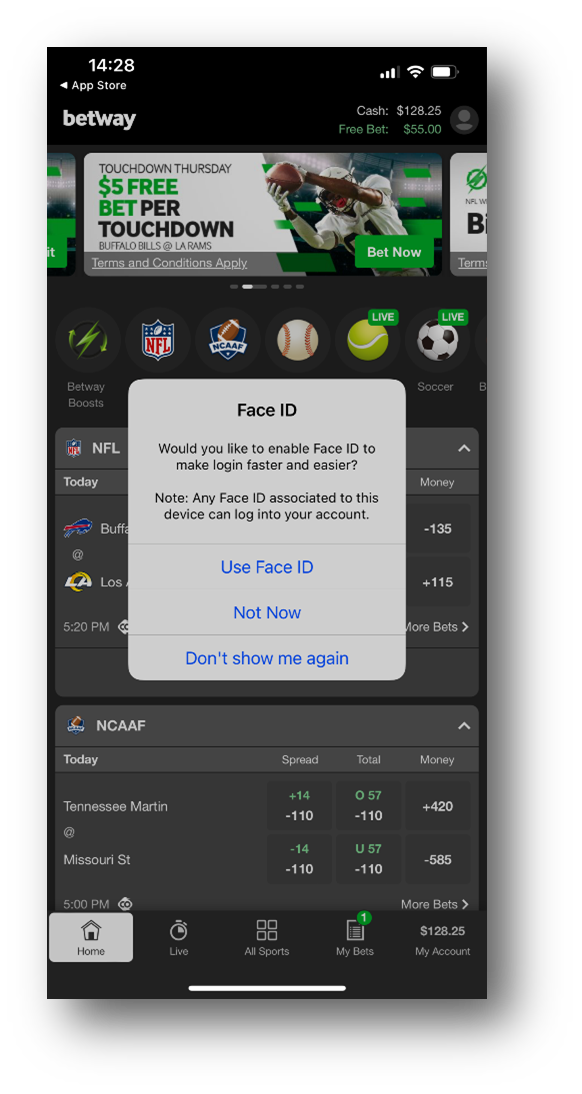 Android Device: